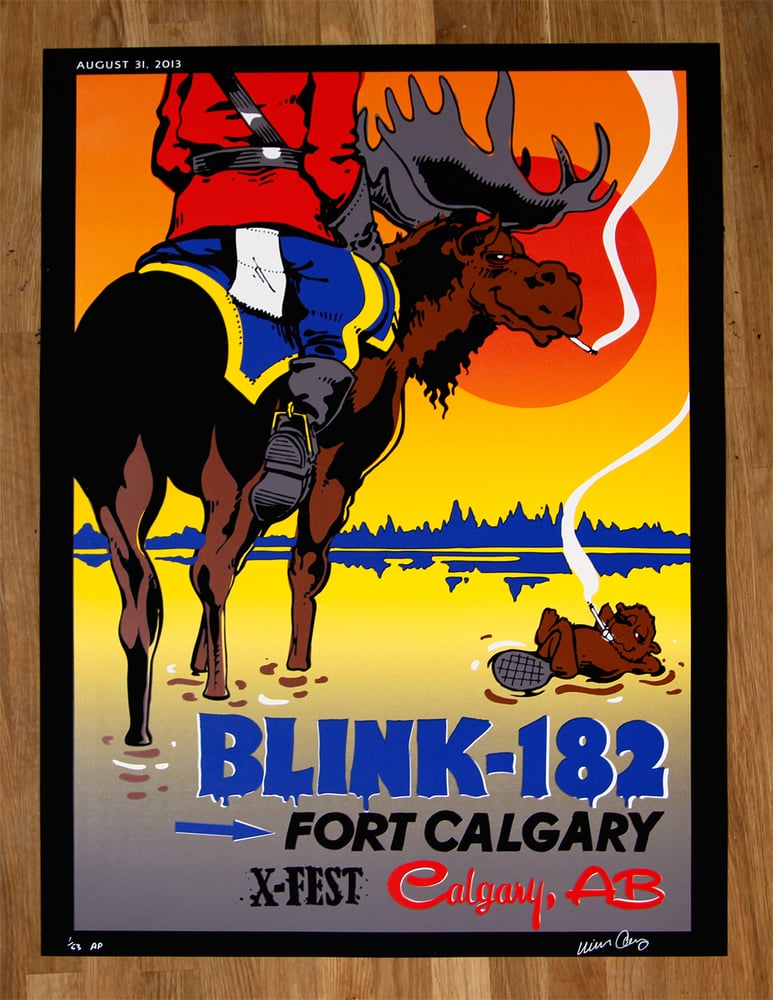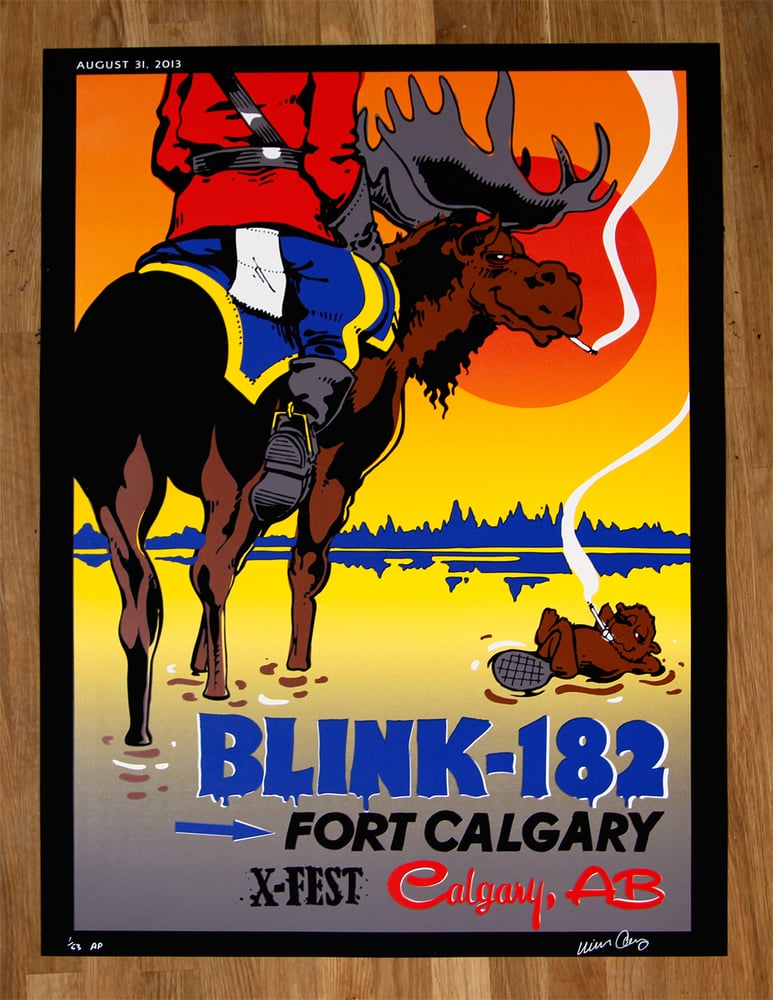 Blink 182 Calgary X-FEST Poster Mike Cooney Artist Edition Signed & Numbered
$40.00
Created for the Blink 182 X-Fest show at Fort Calgary on August 31 2013. 18 x 24 inch silk screened poster that is 7 bold colors. Signed and numbered Artist Edition of 53.
Limit of 2 per person
International shipping is available for Australia, Canada, England. All others please send a message and I can give you a shipping quote.
Poster will be wrapped with kraft paper and packed in a heavy duty Yazoo Tube. Sent with insurance and tracking.